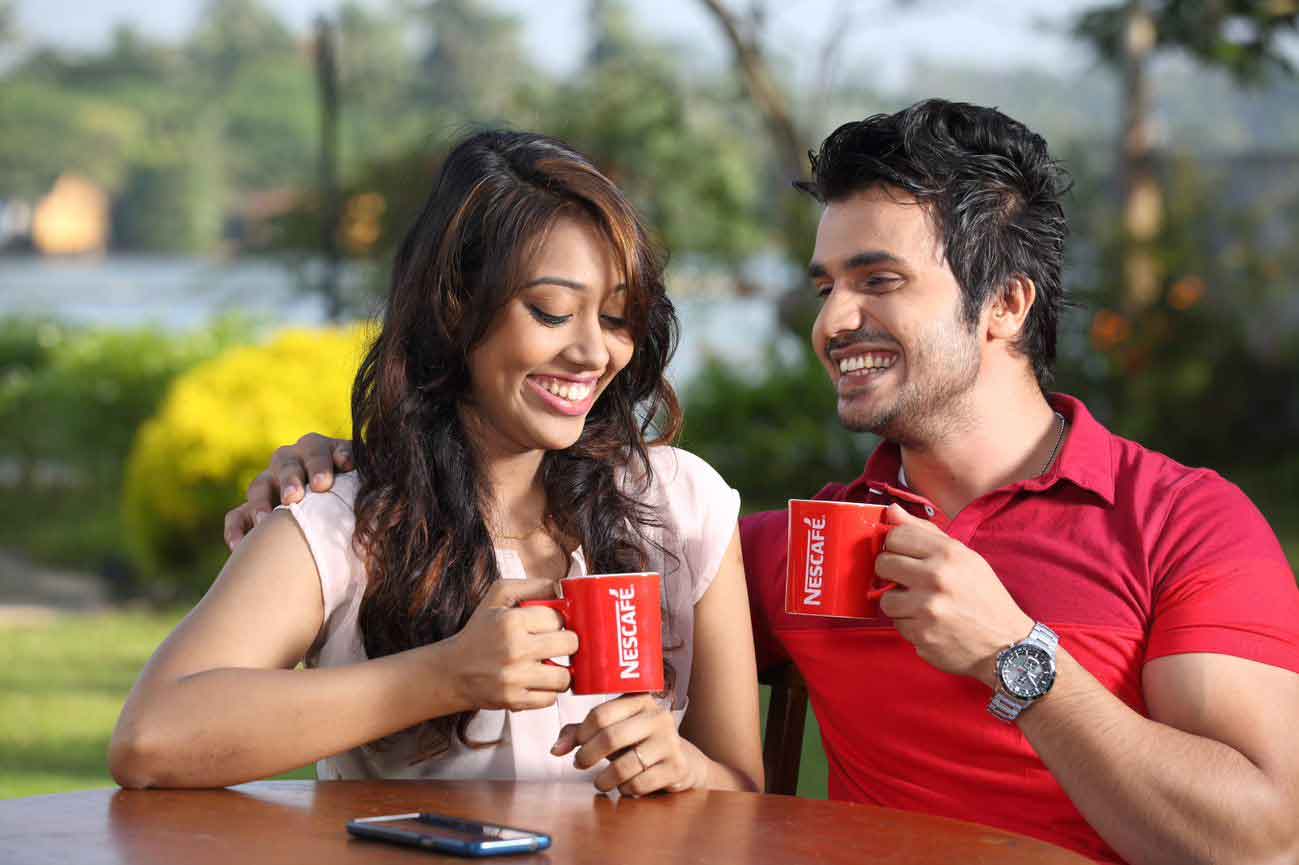 Nescafé
Nescafé Classic

Nescafé Classic is made with the perfect blend of 100% Arabica and Robusta beans to offer you a delicious and beautifully aromatic coffee. Savour the wonderfully rich taste and unmistakable aroma of our signature coffee to kick-start your day and get you going throughout the day.

Nescafé Gold

Nescafé Gold is a deliciously rich and smooth coffee that we make by blending finely-grounded mountain-grown Arabica beans and a handful of Robusta beans. We golden roast them to reveal gentle caramel flavours and bring out the distinctive coffee aroma you love. Relish our Nescafé Gold while enjoying quiet moments with yourself and your loved ones.

Nescafé Iced Coffee RTD

Sri Lanka may be popular for our Ceylon tea, but we know no Sri Lankan party is complete without iced coffee. Our Nescafé Iced Coffee RTD is made from Sri Lanka's finest fresh milk and the best quality Arabica and Robusta beans especially for our Sri Lankan consumers, offering a delicious refreshing experience for anyone on the go.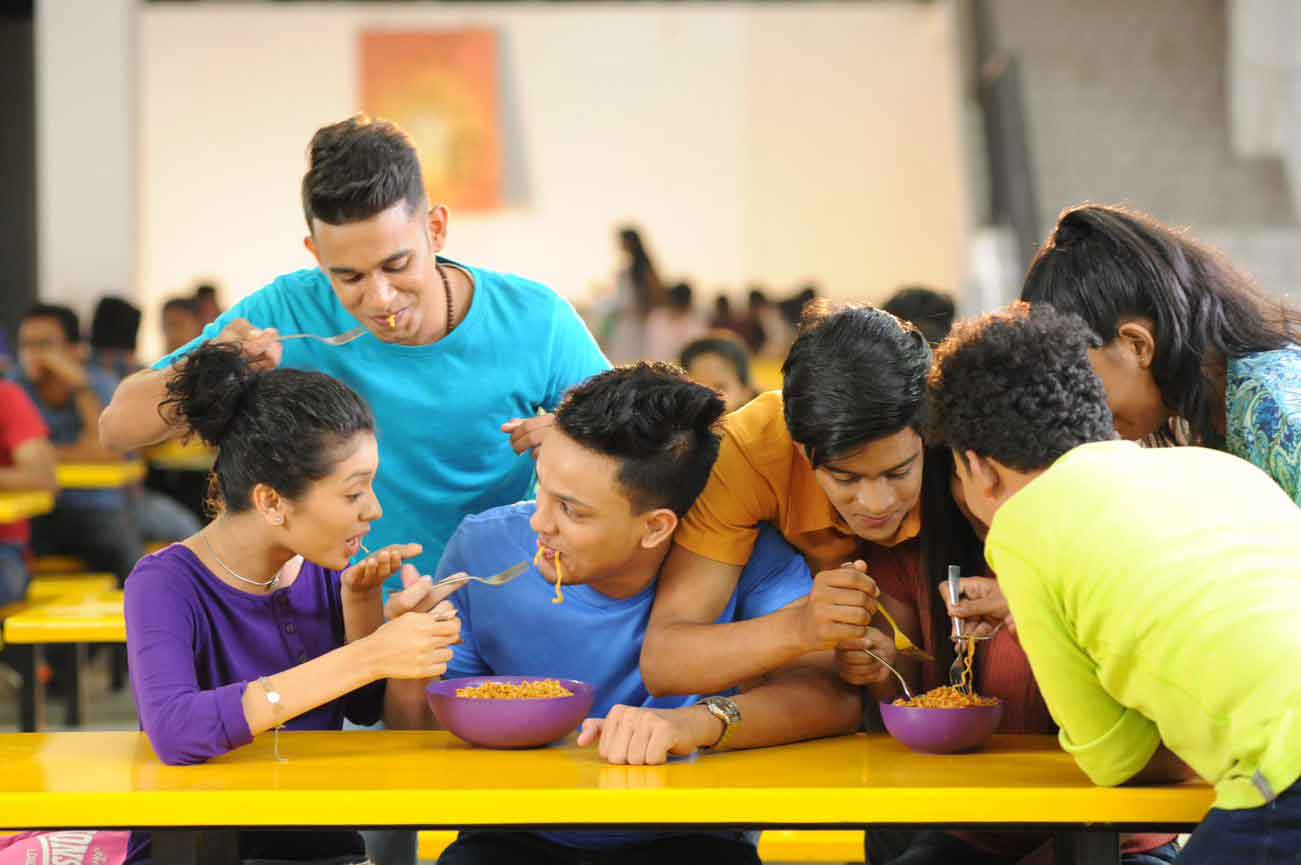 Maggi Noodles
Maggi noodles offers your family a light, nutritious tasty meal, with a promise of no added artificial flavour enhancers or colours . Our Maggi noodles is made using the finest quality flour and is enriched with calcium. Each Maggi noodles pack includes a combination of sachet of dried and finely ground herbs, vegetables and spices traditionally used in Sri Lankan kitchens to offer a delicious and wholesome taste.

Maggi Classic noodles

Our classic range consists of Maggi Chicken Noodles and Maggi Curry Noodles. Maggi Chicken Noodles is filled with aromatic chicken goodness and dried vegetables, while Maggi Curry Noodles features delicious powdered herbs and spices. Both are SLS certified for high quality and are convenient to prepare. The products are also extremely versatile and are easily jazzed up with some fresh vegetables or meat for a wholesome balanced meal.

Maggi Devilled and Papare noodles

Maggi Devilled and Papare Noodles provide a flavourful, authentic Sri Lankan noodle experience. Delicious spices and herbs provide the taste that Sri Lankan youth love, making it the ideal light nourishing meal for your family.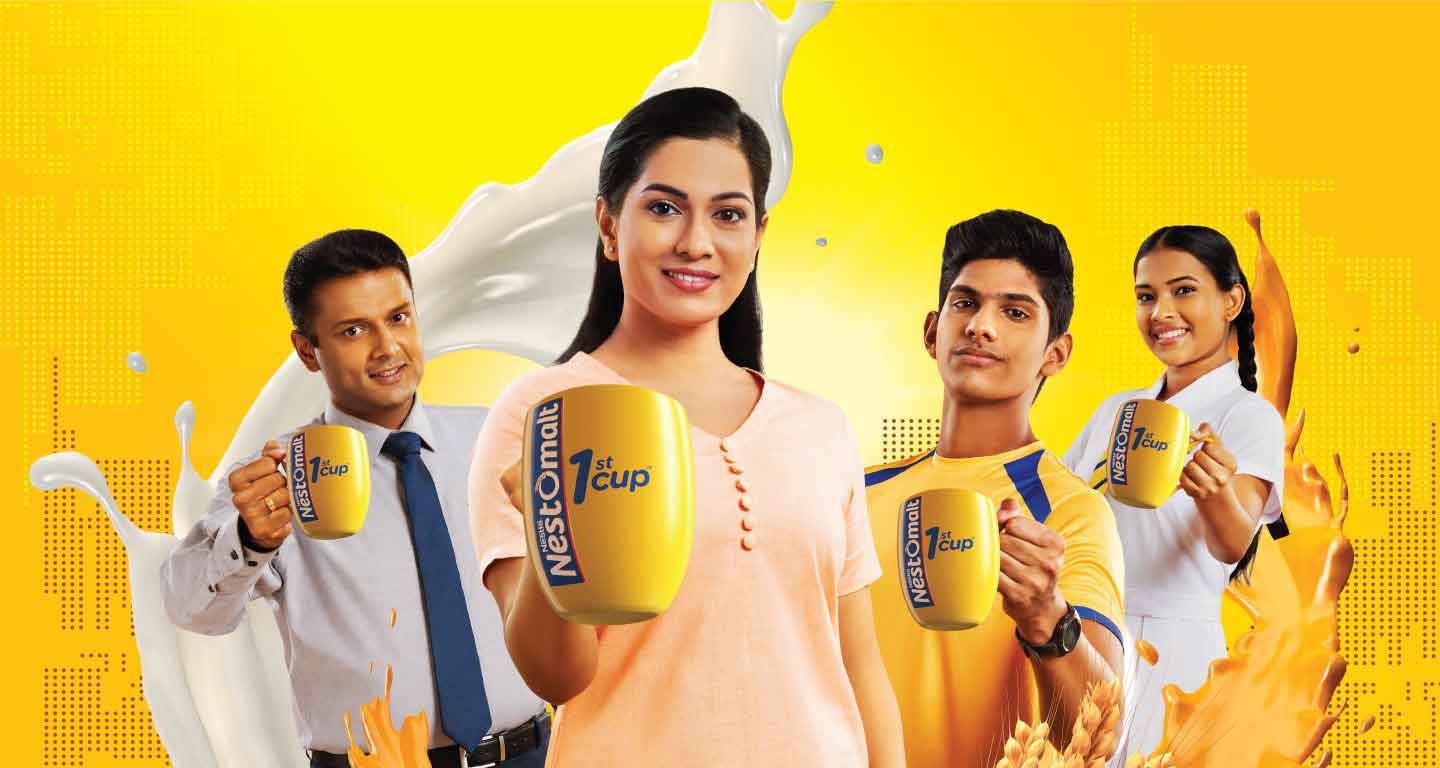 Nestomalt
A uniquely Sri Lankan product that has been a household name for over 50 years, NESTOMALT today is Sri Lanka's best loved, iconic malted beverage.
NESTOMALT, with the golden goodness of malted barley and the essential nutrients of milk, is enriched with Vitamins B2, B3, B6, B12, vitamin C, vitamin D, iron and calcium, and provides the mind and body, with power, strength and energy to positively charge every family's progress.
For Sri Lankan mothers who seek to nourish their family and help them excel in what they do, NESTOMALT ​is the perfect first cup for an energising positive start!
*100g of NESTOMALT contains 536mg of Calcium, 13.5mg of Iron, 54mg of Vit. C, 4μg of Vit. D, 0.7mg of Vit. B2, 8mg of Vit. B3, 0.7mg of Vit. B6 and 1.3μg of Vit. B12.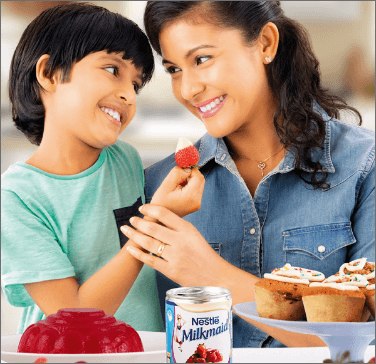 Milkmaid
Made from Sri Lanka's finest fresh milk, Milkmaid has helped created sweet moments for the entire Sri Lankan family for over 110 years. Synonymous with mouth-watering desserts and traditional festival treats, our sweetened condensed milk is used as a trusted core ingredient by dessert makers and pâtissiers alike. It is also ideal for toppings, and even has an 'Iced-coffee' mix with the perfect blend of coffee and condensed milk.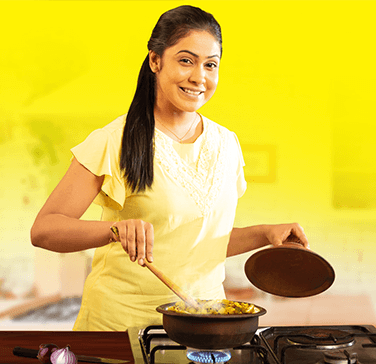 Maggi Coconut Milk Powder
Maggi Coconut Milk Powder is made from the finest and freshest Sri Lankan coconuts to provide smooth, creamy coconut milk with a rich coconut taste. It is the magic ingredient for any dish made with coconut milk, including kiri bath (milk rice), curries, stews and desserts. With no added preservatives, artificial colours or flavours, Maggi Coconut Milk Powder offers a convenient and delicious cooking experience that minimises your time in the kitchen and maximises your time with the ones you love.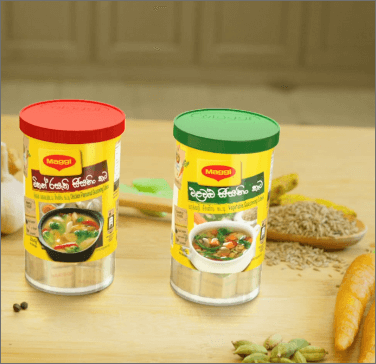 Maggi Seasoning Cubes
Each Maggi Seasoning Soup Cube is made of natural Sri Lankan spices like ginger, garlic and black pepper. Every cube is full of goodness and flavour, giving your everyday dishes an added oomph by enhancing its taste and aroma.

Maggi Chicken Seasoning Cubes

Maggi Chicken flavoured Seasoning Cubes offers brothy chicken flavoured goodness and a delectable blend of Sri Lankan spices for dishes that need some delicious chicken flavour.

Maggi Vegetable Seasoning Cubes

Maggi Vegetable Seasoning Cubes are perfect for vegetarian dishes. With the goodness of Sri Lankan spices, it contains real carrots and leeks for a nourishing revitalizing dish.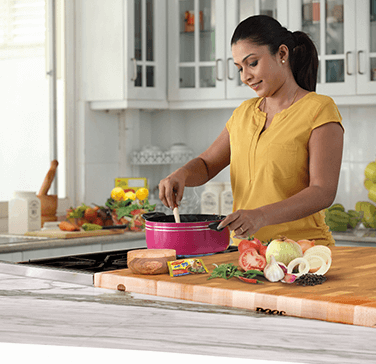 Maggi Rasamusu
Maggi Maggi Rasamusu is an iron-enriched delicious all-purpose seasoning. It has everyday spices like chilli, turmeric, cumin, garlic, and fenugreek, and also exotic spices like nutmeg to make your traditional home-cooked Sri Lankan curries more flavoursome.